George Alexander Norris
December 24 1928 - March 12 2013

George Alexander Norris was born in Victoria in 1928, and became a sculptor.

He exhibited work in the 1948 Stanley Park in Pictures exhibition at the Vancouver Art Gallery.

Norris had work in the 1948, 1955, and 1957 annual B.C. Artists exhibitions at the Vancouver Art Gallery.

He exhibited with the B.C. Society of Fine Arts in 1955, 1956, and 1958.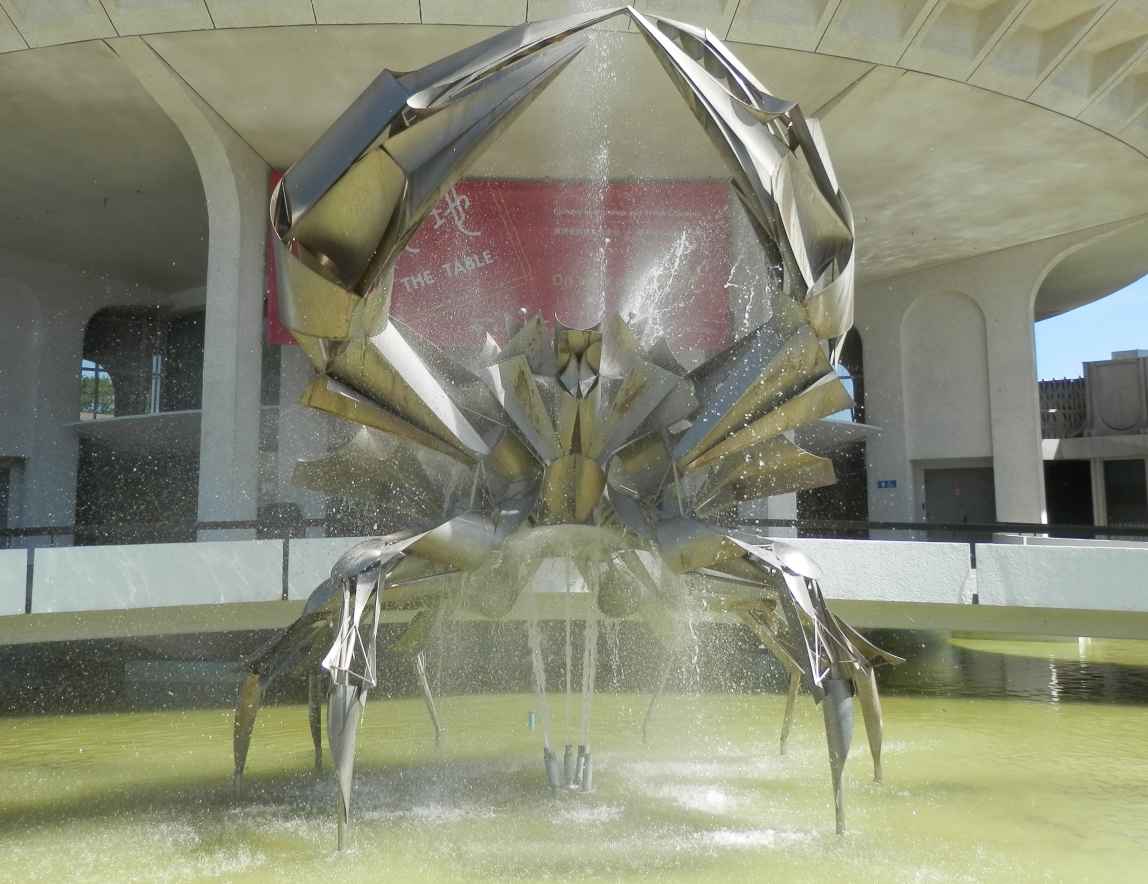 Crab

Norris's sculptures can be seen around Vancouver - the crab fountain at the Vancouver Museum being perhaps the most prominent. His work has also perhaps suffered the most in the public's hands, though. The large pinwheel stainless steel sculpture, originally placed in the plaza of the Pacific Centre Mall at Georgia and Granville street, was moved to storage and then apparently destroyed.

Norris created a sculpture that sat on the northeast corner of Cambie and Dunsmuir streets in downtown Vancouver, at the west end of the Georgia Viaduct. The piece had no name, as Norris told the Editor in a telephone conversation, but was simply "a bridge marker", as the Romans once placed markers at their bridges.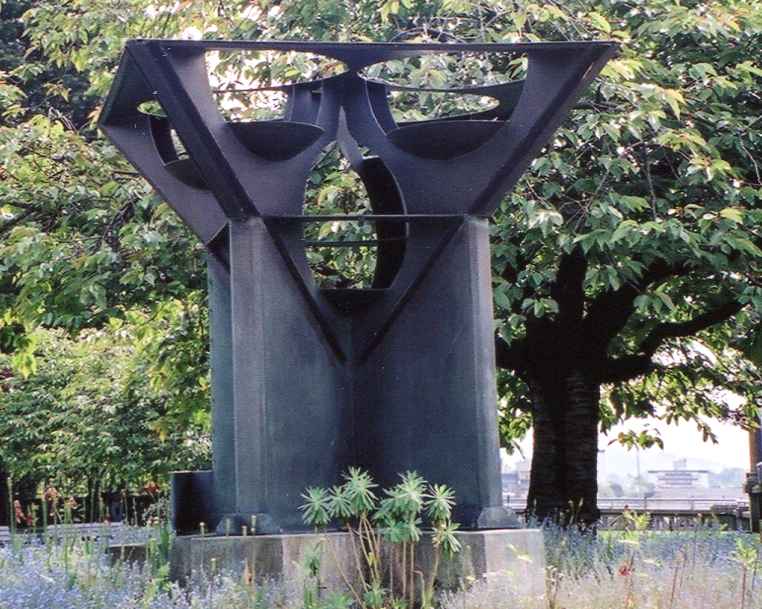 Bridge Marker c2000

The bridge marker, a welded bronze structure, originally had four glass spheres (containing a mix of clear chemicals that would not freeze) mounted in it. These spheres and the welded bronze structure were enclosed in glass panels. The spheres were intended to refract the lights of cars on the road, as a cat's eyes would, as the cars went past. Some time later the sculpture began to fall into disrepair. The glass panels leaked and the sculpture filled with water, then the glass panels were all broken or removed. All four glass globes were smashed by vandals. The Editor, while sitting on the Vancouver Public Art Committee in 2000-2001, attempted to start a process that would end in the repair of the sculpture.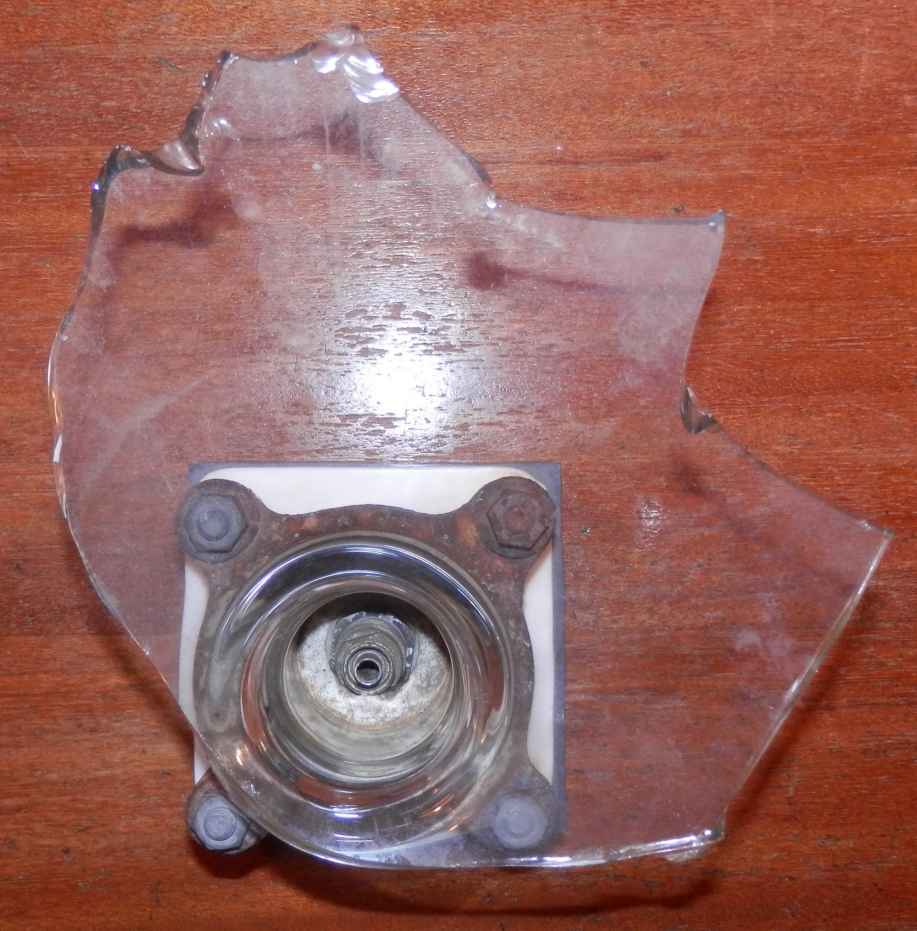 Base of one glass sphere - side & top views

In the telephone conversation with the sculptor, Norris indicated that given its damaged state, he would definitely prefer the sculpture be destroyed. Two years later the sculpture remained untended, and in 2004 a large advertising sign was placed in front of it. Shortly afterwards the sculpture was removed and presumably sold for scrap. The concrete foundation remained a while longer, but was removed when the entire area was excavated for a new condo tower development.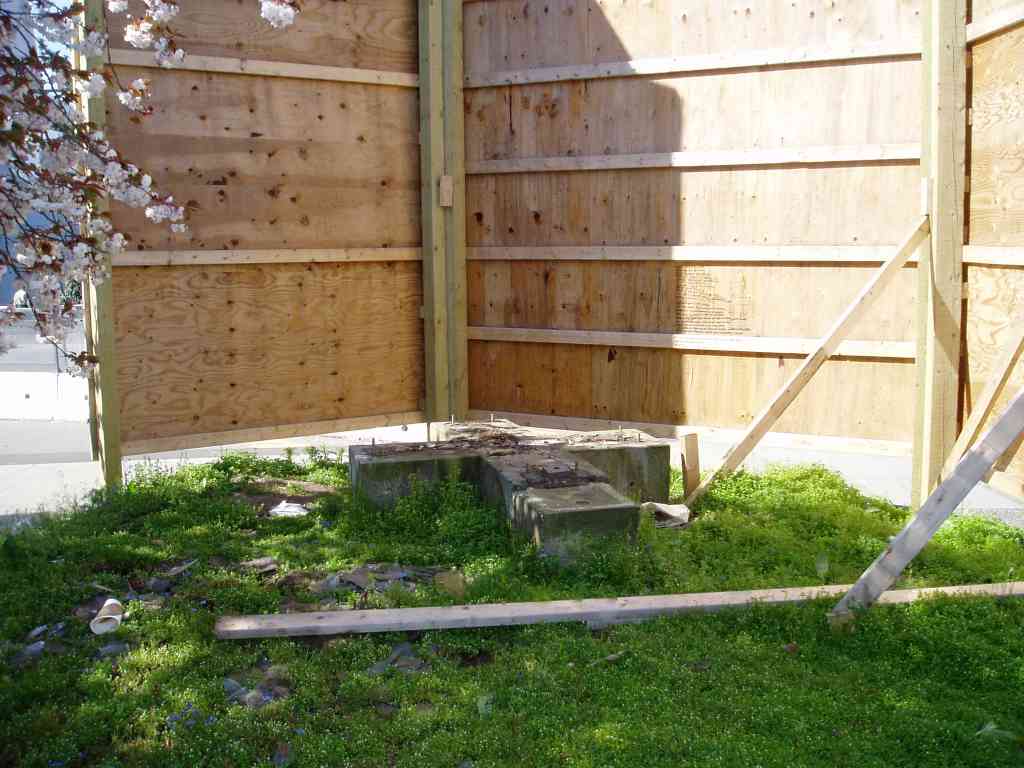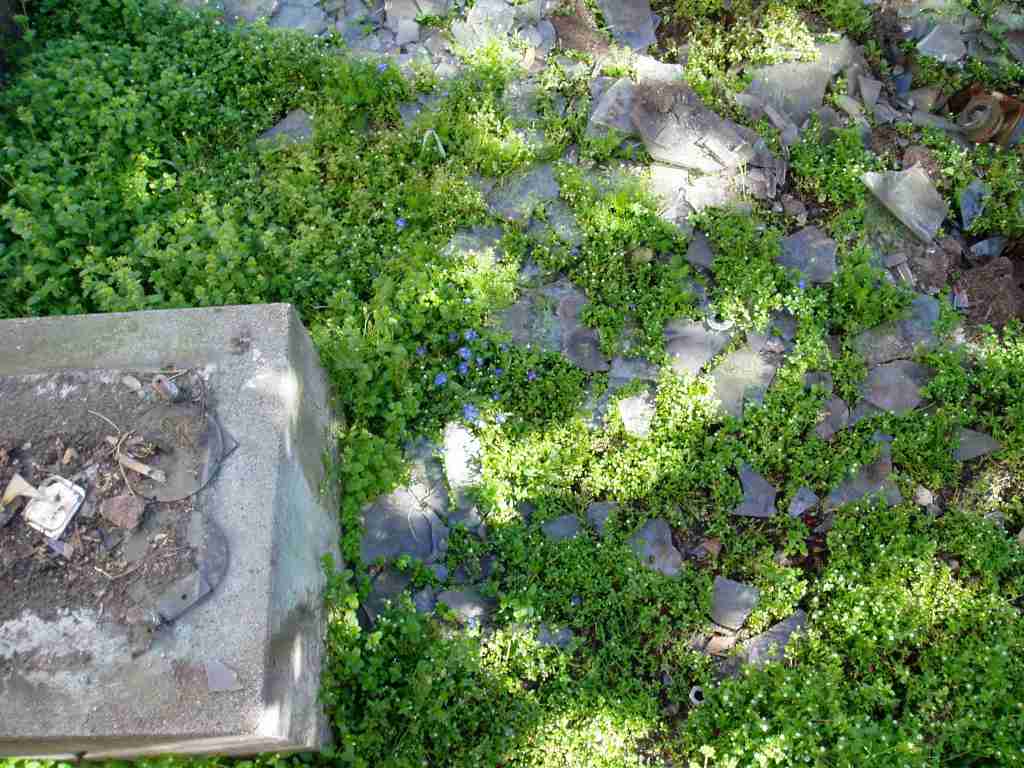 April 10, 2004: only the base and smashed glass remain.

Norris died Tuesday March 12, 2013, at the age of 84.
Exhibitions
References
100 YEARS OF B.C. ART (refer to VAG58)

SUMMER BUBBLE (refer to BAG70)

PUBLIC ART IN VANCOUVER (refer to UBC72)

BC SCULPTORS (refer to SSC74)

VISUAL ARTS BRITISH COLUMBIA (refer to VABC77)

A GUIDE TO SCULPTURE IN VANCOUVER (refer to GSV80)

ROYAL CANADIAN ACADEMY OF ARTS - EXHIBITIONS & MEMBERS 1880 - 1979 (refer to RCA81)
Note re Elect. 1974-78, no exhibitions listing for Norris.

ARTISTS IN CANADA 1982 - UNION LIST OF ARTISTS' FILES (refer to AIC82)

64 - 94 CONTEMPORARY DECADES (refer to ECU94)

A DICTIONARY OF CANADIAN ARTISTS (refer to M)

A CENTURY OF SCULPTURE (refer to SSBC98)

BIOGRAPHICAL INDEX OF ARTISTS IN CANADA (refer to BIAC03)
3 references cited for Norris.

PUBLIC ART IN VANCOUVER - ANGELS AMONG LIONS (refer to PAV09)

VANCOUVER PUBLIC LIBRARY - B.C. ARTISTS FILES (refer to VPL)

Telephone interview with George Norris by Gary Sim, c2000 (notes).

https://en.wikipedia.org/wiki/George_A._Norris
Clippings
"Variety Keynote of Art Exhibition" by M.V. Thornton
Vancouver Sun, July 6 1958

"It's Sort of a Fantasy" by George Norris (Pacific Press lobby sculpture)
Vancouver Sun, March 14 1966

"Sculpture Dramatic From Any Angle" by Joan Lowndes
Vancouver Province, April 7 1966

"Crab Design Sculpture Chosen for Planetarium"
Vancouver Sun, May 16 1967

"Sculptor Had Fun Creating Museum's New Showpiece" by Mike Jessen
Vancouver Sun, October 4 1968

"Crab Statue Erected"
Vancouver Province, October 4 1968

"Planetarium - Star Attraction"
Vancouver Province, October 18 1968

HOME