Arthur Charles Erickson
June 14 1924 - May 20 2009

Arthur Charles Erickson was born in Vancouver in 1924. His father Oscar Erickson was a decorated World War One veteran.

Erickson exhibited work in the 1941 B.C. Artists annual, and in the 1946 Jubilee exhibition, both held at the Vancouver Art Gallery. He was living in Vancouver at the time.

In 1982 Director Jack V. Long did a short documentary film on Erickson.

He later became one of Canada's most famous architects and designers, with signature projects such as the original Simon Fraser University Campus in Burnaby, the Museum of Anthropology at U.B.C., and the new Courthouse (1983) in downtown Vancouver being examples of his work in the Lower Mainland. The latter project included the relocation of the Vancouver Art Gallery itself into the former Courthouse on Georgia Street. He received the Order of Canada in 1973, and numerous other awards and honours.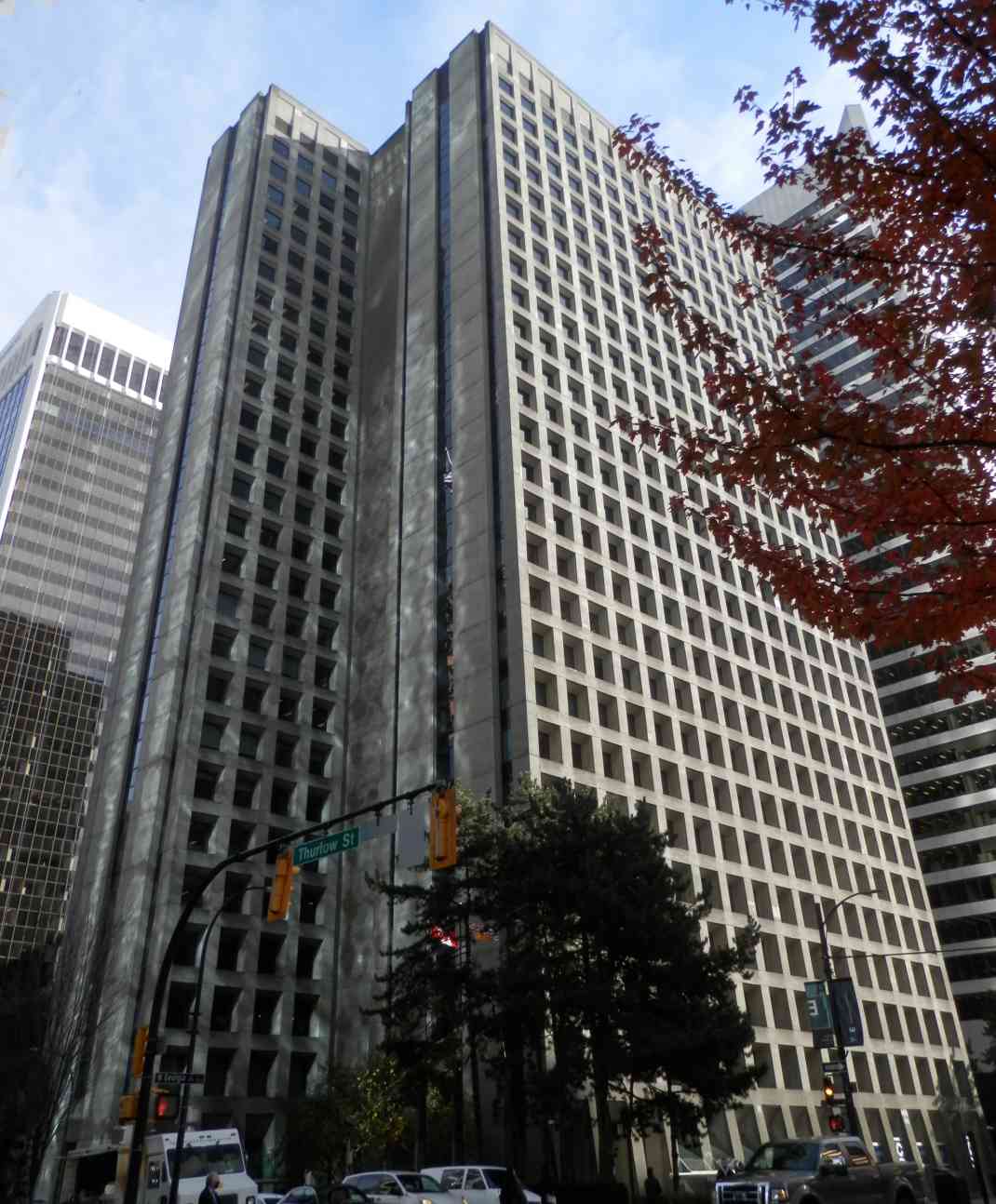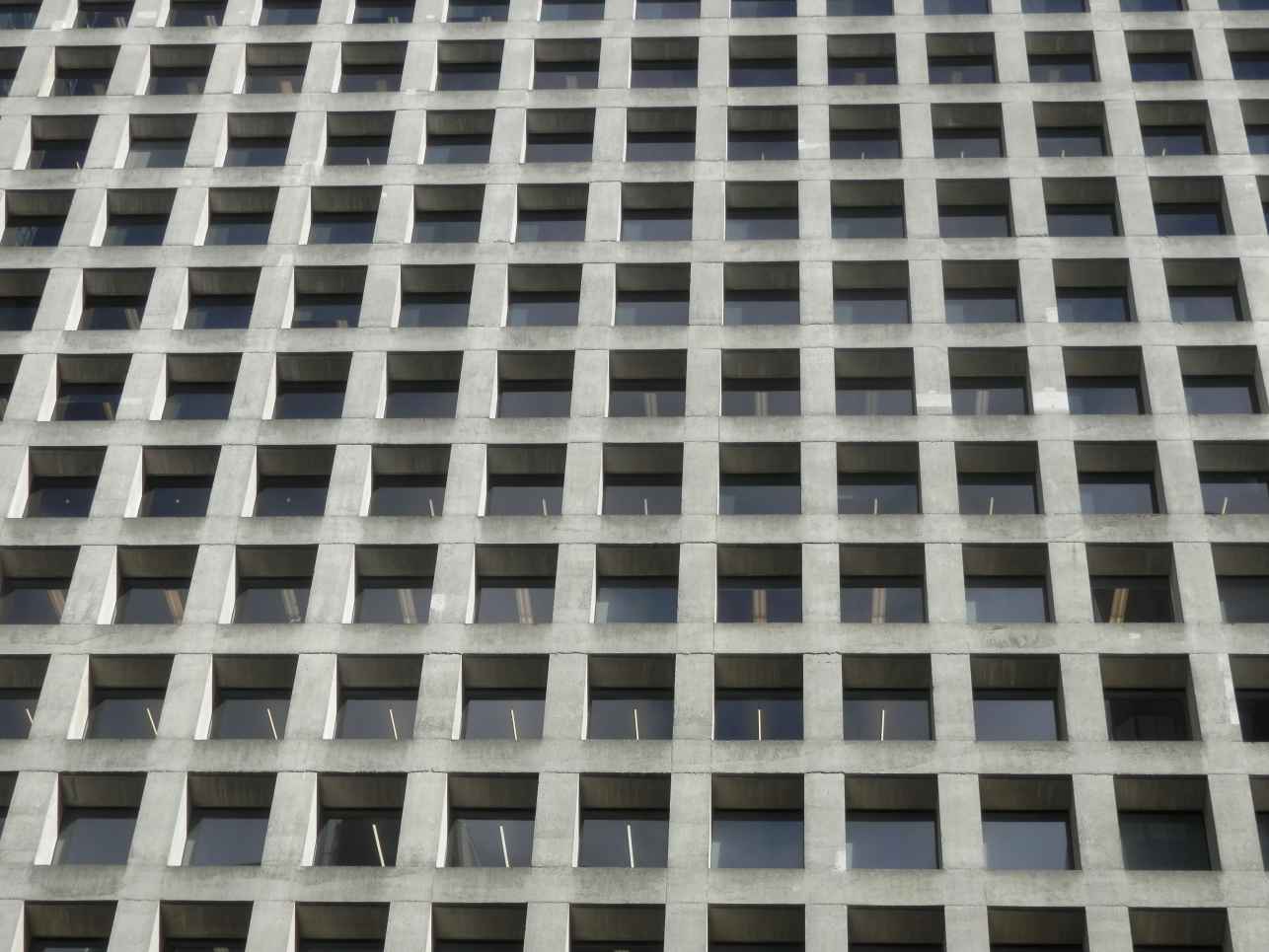 Photographs of 1075 West Georgia Street, Oct. 19 2021.

1075 West Georgia Street is one of Erickson's most visible projects. It was originally designed as the headquarters for MacMillan Bloedel, but was referred to locally as the "waffle building." In 2019 the building was purchased by Reliance, and in October 2021 I noted that they have renamed it "the Arthur Erickson Building," which is a fitting name.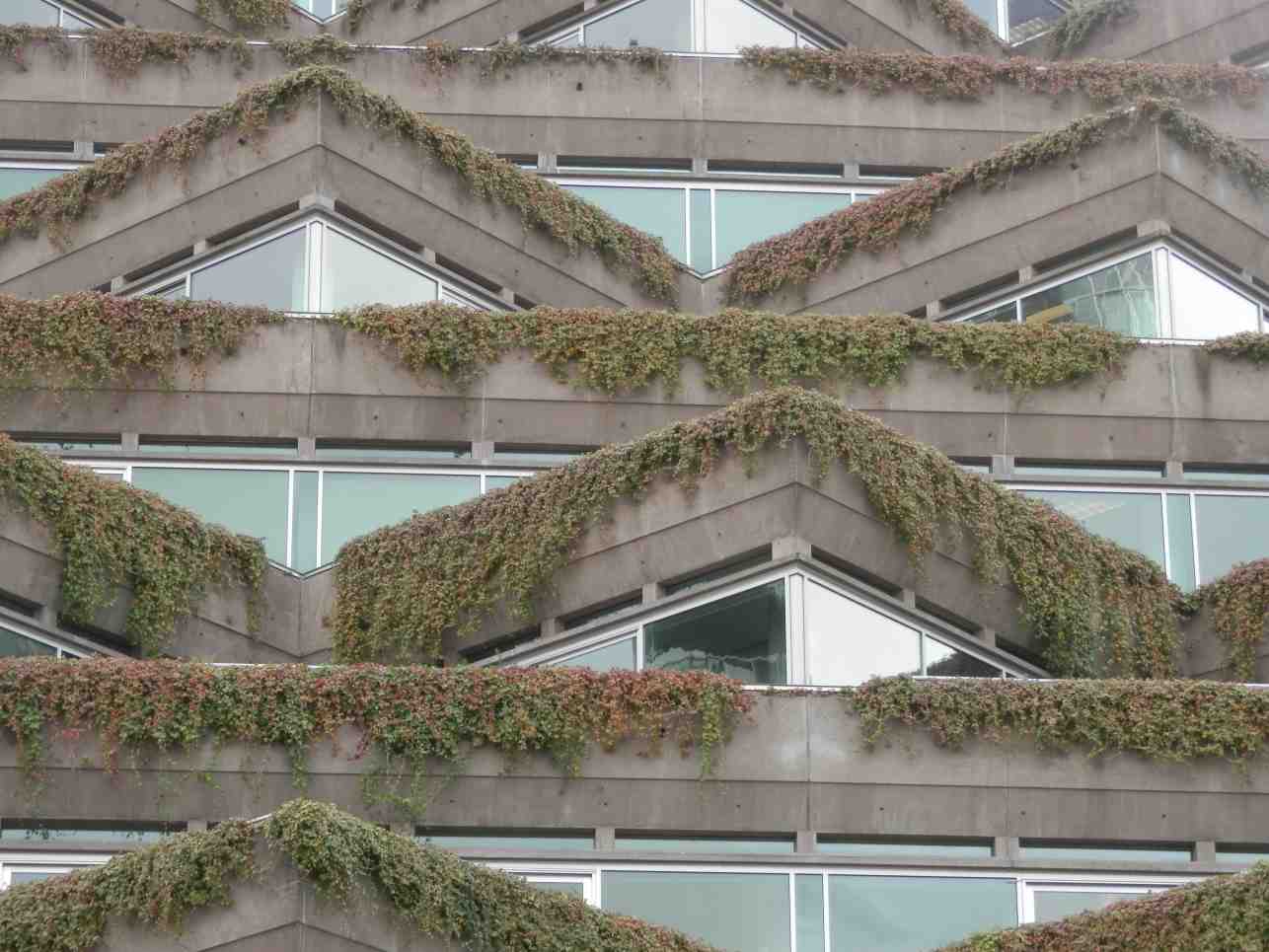 Evergreen building (detail), Gary Sim, Nov. 2 2021.

Erickson died in a care home in 2009, even as some of his final designs were under construction.

Provincial Court House, Entry to Main Hall, Gary Sim, 2013.
EXHIBITIONS
SOLO EXHIBITIONS
GROUP EXHIBITIONS

References - BIBLIOGRAPHY
Refer to BIBLIO.
References - GROUP EXHIBITIONS
INTERNATIONAL IMAGE EXCHANGE DIRECTORY (refer to IB72)

ROYAL CANADIAN ACADEMY OF ARTS -
EXHIBITIONS & MEMBERS 1880 - 1979 (refer to RCA81)
Brief listing for Erickson; architectural work exhibited four years 1964 - 1976.

https://en.wikipedia.org/wiki/Arthur_Erickson

ARTISTS IN CANADA 1982 - UNION LIST OF ARTISTS' FILES (refer to AIC82)

THE NEW SPIRIT - MODERN ARCHITECTURE IN VANCOUVER, 1938 - 1963
1997, Rhodri Windsor Liscombe; 208 pages, ISBN 1-55054-555-8; illustrated b&w
Foreword Phyllis Lambert; Introduction Adele Freedman
Includes notes; chronology. buildings list; architects & engineers; bibliography

BIOGRAPHICAL INDEX OF ARTISTS IN CANADA (refer to BIAC03)
7 references cited for Erickson incl. RCA above.
Clippings
"Among other prominent exhibitors are ... Arthur C. Erickson ... (continues)
From "Summer Show at Gallery Major Event for Art Lovers," by Palette Vancouver Daily Province, July 7, 1943




HOME