John Alfred Radford
1860 - May 24 1940
John Radford was born in Devonport, Devonshire, England.

He exhibited his work with the Royal Canadian Academy from 1894 to 1909.

He moved to Vancouver in 1911, where he continued to be active in the arts, and wrote an arts column for the Vancouver Sun, also writing short stories. Radford provided a cover illustration for the January 1911 issue of Man to Man, for an article titled "The Totem Pole of Itswoot the Canoe Maker."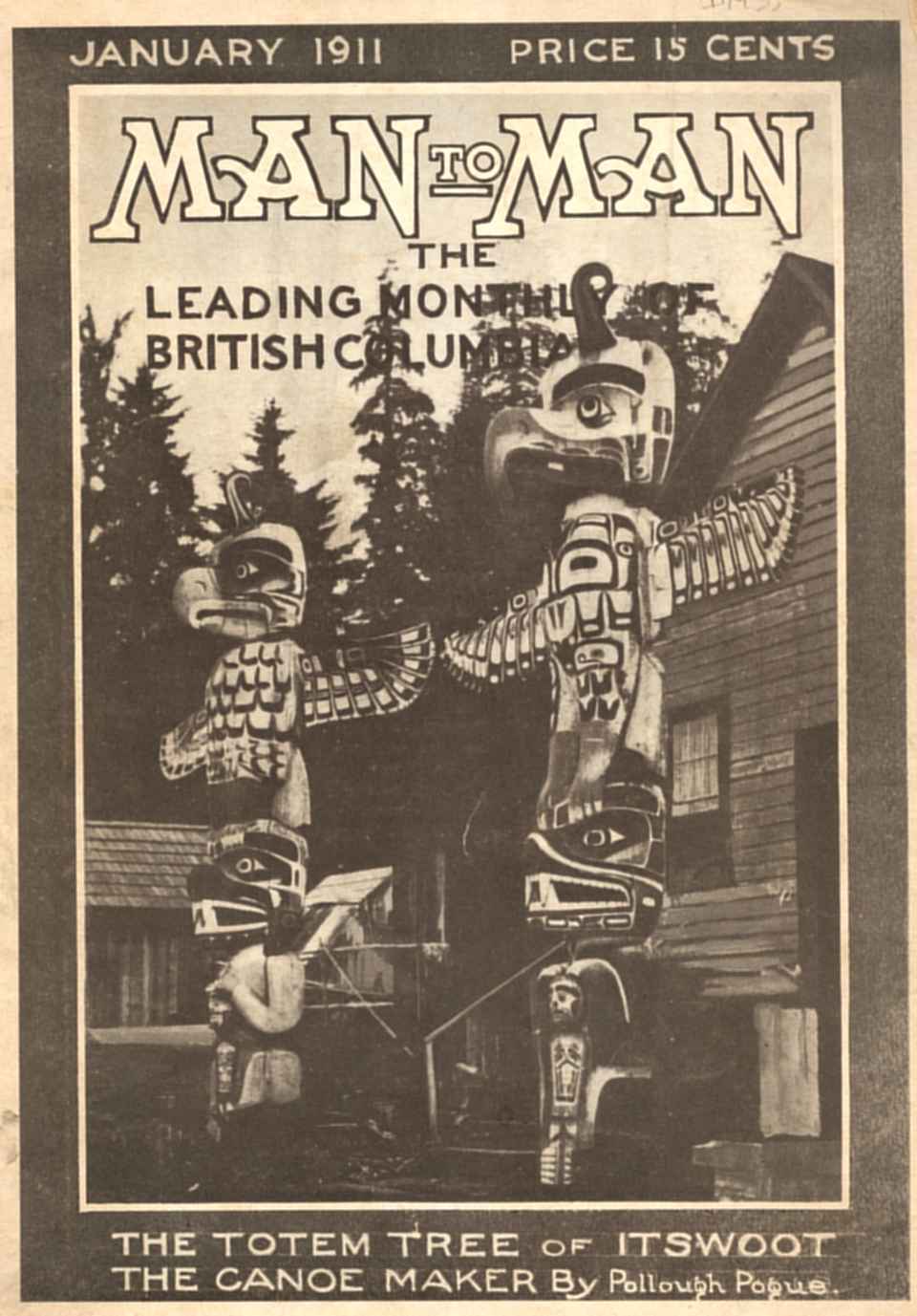 Radford was involved in the foundation of the B.C. Art League, sitting on the organization committee in 1920, and on the Board in 1921. He was noted as being an Architect.

He exhibited at the Vancouver Exhibition in 1925, 1930, and 1932, representing the Vancouver Sketch Club.

In 1932 Radford was a signatory to an agreement to boycott the National Gallery of Canada in Ottawa for their exhibition and purchase policies related to Canadian artists. He was noted as being a Vancouver artist.

He continued to exhibit his work, with the Vancouver Sketch Club in 1933, and in a solo show in 1939.

He exhibited his work in the 1937 B.C. Artists annual exhibition.

In 1940 he exhibited two watercolours of Vancouver and one of Bute Inlet, in an exhibition held by the Island Arts and Crafts Society.

Radford died in Vancouver in 1940 at the age of 79.
Exhibitions
SOLO EXHIBITIONS
GROUP EXHIBITIONS

References
Canadian Art and Its Critics by J.A. Radford
Canadian Magazine, October 1907, p. 513-519

EARLY PAINTERS AND ENGRAVERS IN CANADA (refer to H70)

THE FINE ARTS IN VANCOUVER, 1886 - 1930 (refer to THOM)

ISLAND ARTS AND CRAFTS SOCIETY - List of Exhibitors

AN EXHIBITION OF OUR COLLECTION OF
EARLY WESTERN CANADIAN WATERCOLORS (refer to UL78)

ROYAL CANADIAN ACADEMY OF ARTS -
EXHIBITIONS & MEMBERS 1880 - 1979 (refer to RCA81)

ARTISTS IN CANADA 1982 - UNION LIST OF ARTISTS' FILES (refer to AIC82)

A DICTIONARY OF CANADIAN ARTISTS (refer to M)

BIOGRAPHICAL INDEX OF ARTISTS IN CANADA (refer to BIAC03)
3 references cited for Radford.

VANCOUVER PUBLIC LIBRARY - B.C. ARTISTS FILES (refer to VPL)

B.C. VITAL STATISTICS ON-LINE death (refer to BCVS)
Clippings
"Mr. John Radford, to whom the movement owes its start at this time, reported that the Government appeared to be sympathetic to the establishment of a School of Art and Design, reading from correspondence to prove his contention."
From "B.C. Art League Committees Are Active"
Western Woman's Weekly, October 9 1920

"A deputation committee composed of ... and John A. Radford was appointed to wait on the Board of Board (sic) to set aside the necessary site for the memorial."
From "Important Meeting of B.C. Art League"
Western Woman's Weekly, April 23 1921

"The Executive Council was enlarged by the addition of the following members ... Mr. J.A. Radford ... "
From "Important Meeting of B.C. Art League"
Western Woman's Weekly, April 23 1921

" ... the 118 artists who have signed the agreement to date ... include ... J.A. Radford ... "
From "Canadian Artists Unite to Boycott National Gallery" by The Canadian Press Montreal Gazette, December 8 1932




HOME