Frank William Bater
February 23 1883 - June 26 1965
groups
Frank W. Bater was born in England, and came to Vancouver c1928. He exhibited work at the Vancouver Art Gallery in a number of B.C. Artists exhibitions. He was living in Vancouver.

He exhibited in the Seattle Art Museum's annual Northwest Artists exhibition in 1929.

Bater exhibited at least one watercolour painting in the David Spencer Ltd. Vancouver Jubilee exhibition in 1936.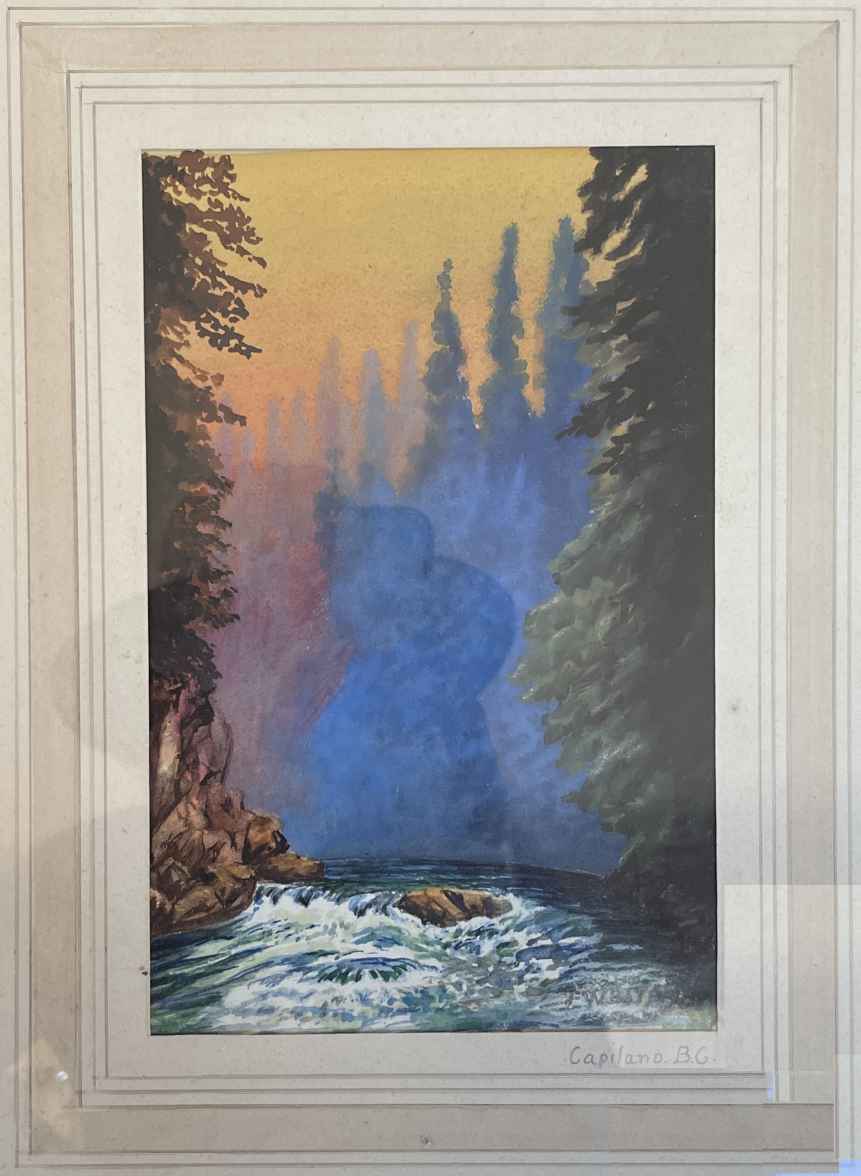 Capilano.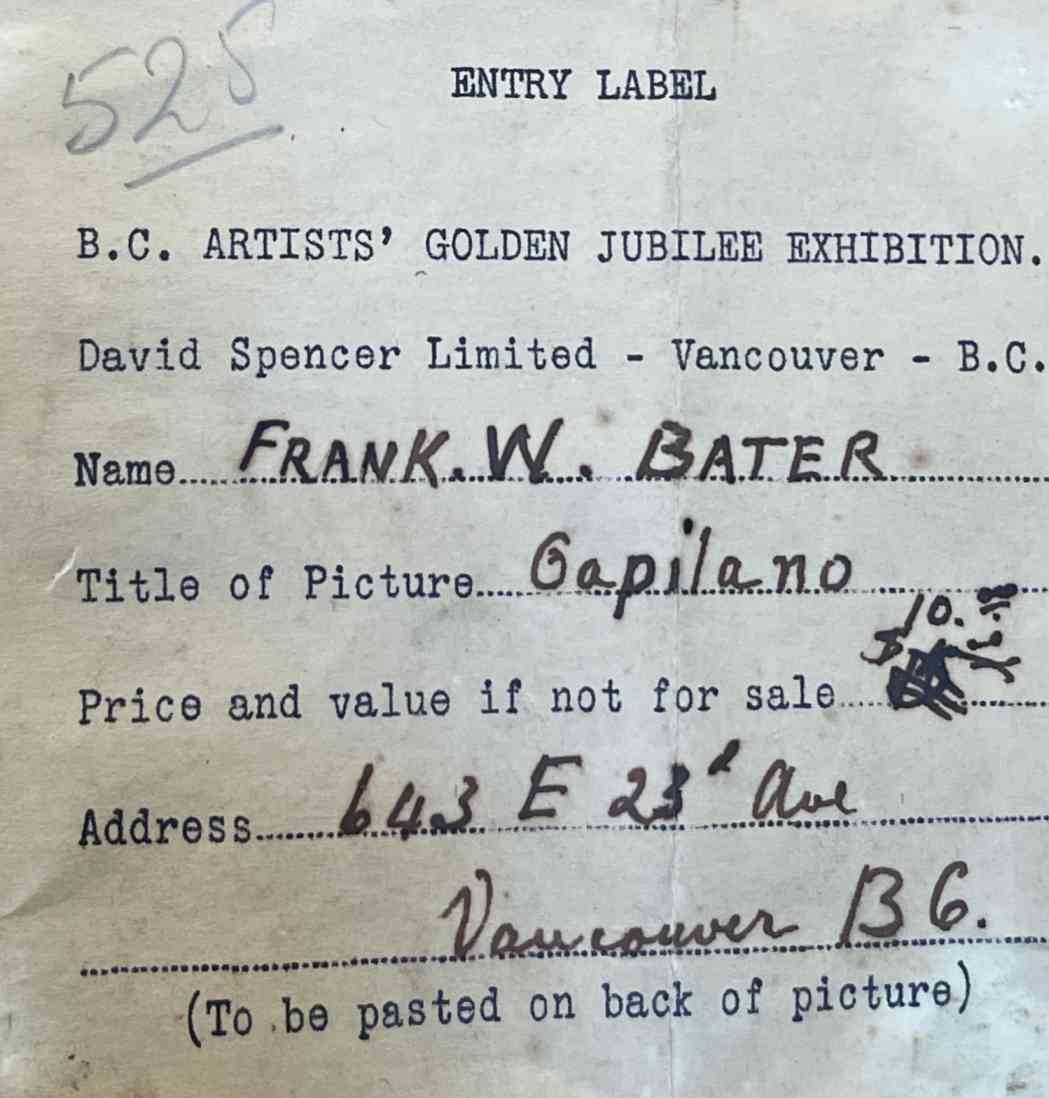 Framing label.

In 1945 Bater was one of the "rejectees" from the 14th Annual B.C. Artists exhibition at the Vancouver Art Gallery who had their rejected work hung in protest at the Galloway-Dorbil Gallery on Granville Street.

He died a widower in Vancouver in 1965 at the age of 82, according to B.C. Vital Statistics on-line.
Exhibitions
SOLO EXHIBITIONS
GROUP EXHIBITIONS

References
SEATTLE ART MUSEUM - NORTHWEST ARTISTS EXHIBITIONS 1914 - 1975
Refer to NWA BC artists by exhibition
Refer to NWAA BC artists alphabetically

WESTERN ART CIRCLE - 3rd ANNUAL EXHIBITION OF MEMBER'S PAINTINGS (refer to WAC56)

B.C. VITAL STATISTICS ON-LINE death (refer to BCVS)
Clippings
"No. 6 Edge of the Moor by Frank W. Bater"
"Mr. Bater was born in England 50 years ago and is a bricklayer by trade. Has resided in Canada for 28 years having lived in Montreal, Winnipeg and Vancouver. Served overseas 3 years in a Winnipeg Regiment. Has never received any regular instruction in drawing and painting. First exhibited at Manitoba Provincial Fair in 1920. Many examples of his work have been sold. Resides at 643 E. 63rd Ave. City."
From "Pictures Purchased From 1935 Christmas Exhibition by Mr. D.N. Hossie"

"As requested, I have visited the Galloway-Dorbils exhibition of rejected work at 942 Granville Street. I noted the names of the following 14 would-be exhibitors in our show: ... F.W. Bater ..."
From "Re: Galloway-Dorbils Exhibit" by A.S. Grigsby.




HOME