SIM PUBLISHING
Home Publications Artwork News Links About
NATIONAL GALLERY OF CANADA, Ottawa
LIBRARY & ARCHIVES
presents:
BC ARTISTS - THE GARY SIM DONATION
Exhibition Jan. 23 to May 6, 2018


A view of the exhibition.
Photograph courtesy of the National Gallery of Canada

The Head of Library and Archives at the National Gallery, Cyndie Campbell, offered Sim Publishing a solo exhibition at the Gallery. The show is a bibliographic exhibition, with the items on display selected from books, exhibition catalogues, and ephemera donated by Sim Publishing to the NGC over the past twenty years. Almost 1,000 publications have been donated to the Library and Archives, including rare and early works dating back over 100 years.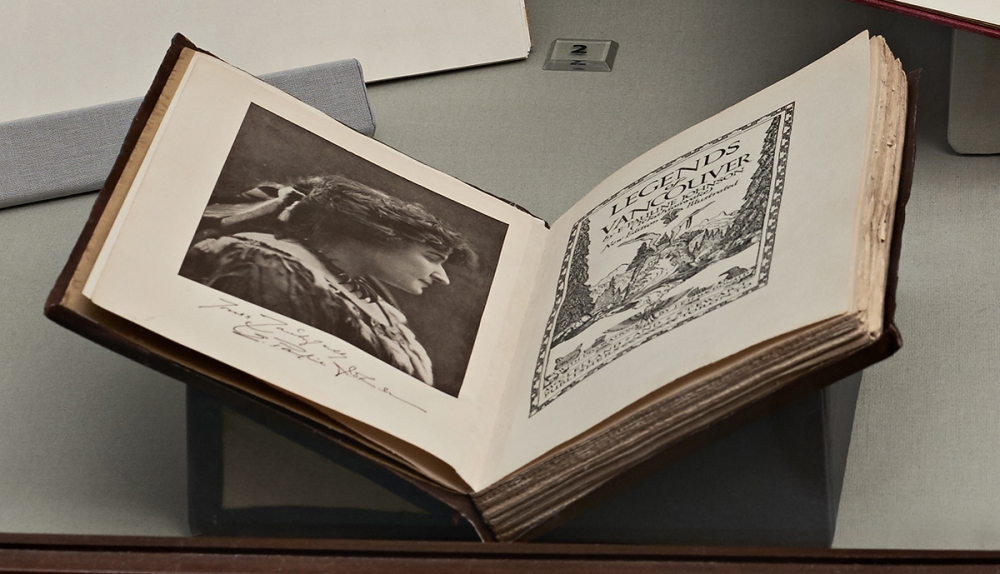 An early edition of Pauline Johnson's Legends of Vancouver
Photograph courtesy of the National Gallery of Canada

A printed catalogue has been produced for the exhibition, describing the background of my BC Artists project, the research and collecting involved in the project, and highlighting some of the featured publications. The exhibition is a great honour for Sim Publishing.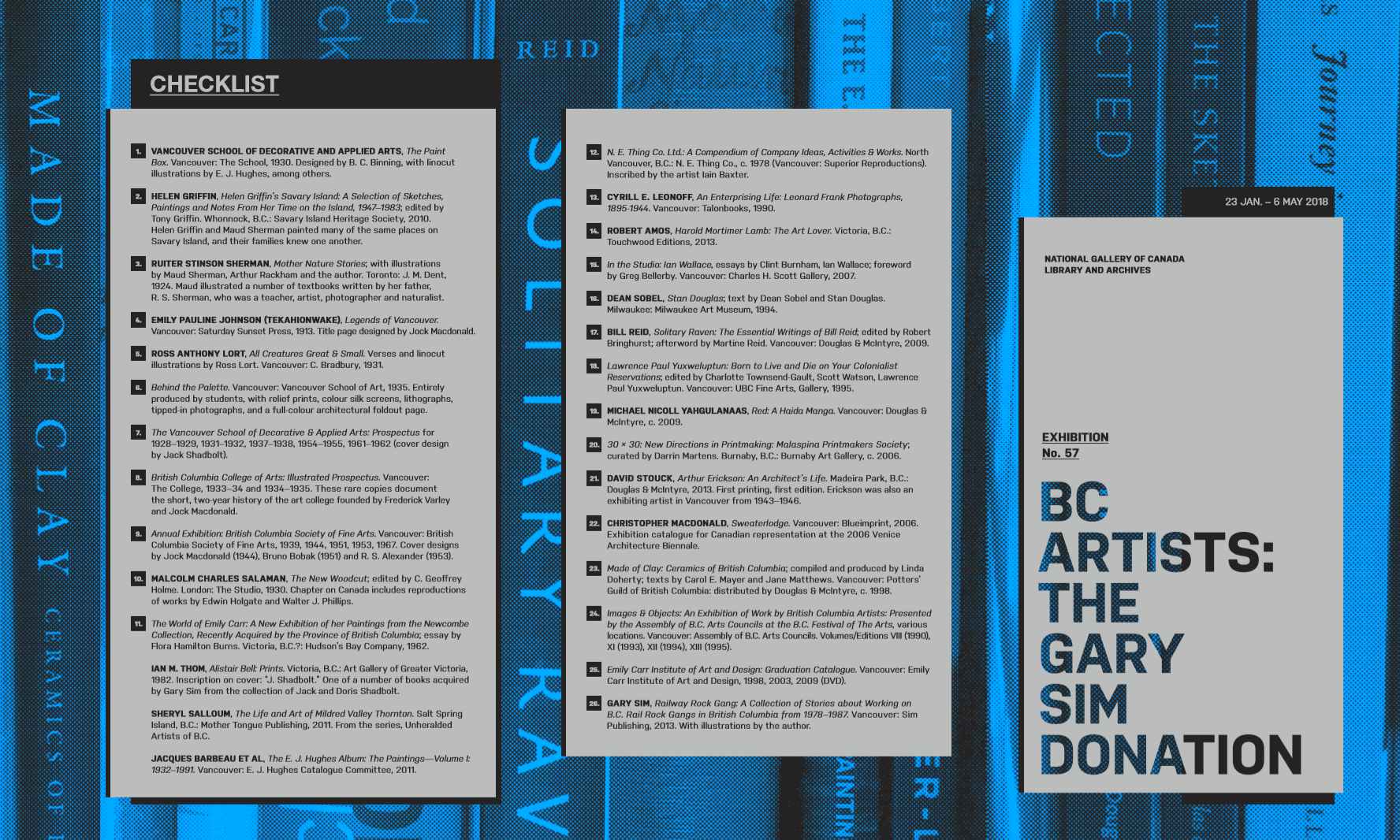 More donations are planned, as publications continue to be collected for the project. When time permits, additional entries are made to BC Artists listing the acquisitions. There are currently hundreds of publications waiting to be referenced. The current work-in-progress is cross-referencing the Artists in Canada 1982 - Union List of Artists. Entries for names starting with A, B, and C have been completed, adding over one hundred "new" artists and four hundred individual artist references.When complete there will be an estimated 400 additional artists, and well over 2,000 more artist references.

Some of the BC Artists library not yet donated.
Home
Copyright 2018