Lionel Lemoine Fitzgerald
March 17 1890 - August 5 1956
Lionel Lemoine Fitzgerald was born in Winnipeg, and spent almost his entire life there. He began taking art classes in 1909, and by 1912 was exhibiting in Royal Canadian Academy exhibitions. He showed a number of works almost annually from 1912 through 1925 with the Academy.

In 1924 he studied art in New York at the Art Student's League, then returned to instruct at the Winnipeg School of Art, becoming Principal of the school in 1929. In 1932 he was invited to join the Group of Seven as one of the few artists to expand the original group. The following year he was one of the founding members of the new Canadian Group of Painters, formed to expand the vision of the Group of Seven onto a wider, national scale.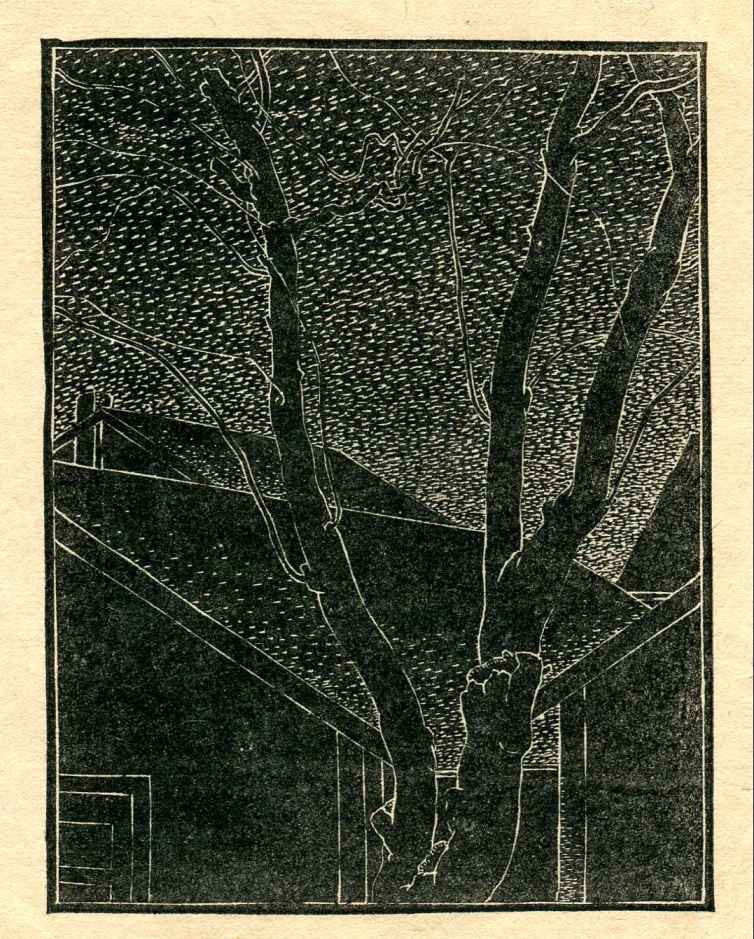 Three of Fitzgerald's engraved linocut seasonal greetings

Fitzgerald travelled to British Columbia in 1942 for a vacation, and created a number of drawings and paintings during that trip, which would become the subject matter for an exhibition many years later in 1994. He travelled to British Columbia in 1942-44 and in 1947-49, according to Macdonald's Dictionary of Canadian Artists. He also had a small solo exhibition at the Vancouver Art Gallery in 1943.

His work in B.C. was additionally informed by acquaintance with Fred Varley and Lawren Harris, fellow members of the Group of Seven, who also painted in British Columbia.
Exhibitions
SOLO EXHIBITIONS
| | | |
| --- | --- | --- |
| DATE | EXHIBITION | LOCATION |
| | | |
| 1943 Feb. 19 - March 4 | Solo exhibition (9 pictures) | VAG |
| 1949 Sept 13 - Oct 2 | Solo exhibition | VAG |
GROUP EXHIBITIONS

References - BIBLIOGRAPHY
Refer to BIBLIO.
References - GENERAL
CREATIVE CANADA - Volumes One & Two (refer to CC71)
Includes 1-1/2 columns of information on Fitzgerald.

THE SHELL CANADA COLLECTION (refer to SHEL77)

ROYAL CANADIAN ACADEMY OF ARTS -
EXHIBITIONS & MEMBERS 1880 - 1979 (refer to RCA81)

A DICTIONARY OF CANADIAN ARTISTS (refer to M)
Two page biography, eleven references.

IMAGES OF THE LAND - CANADIAN BLOCK PRINTS 1919 - 1945 (refer to GLEN84)

CANADIAN ART - FROM ITS BEGINNINGS TO 2000 (refer to CAN00)

BIOGRAPHICAL INDEX OF ARTISTS IN CANADA (refer to BIAC03)
28 references listed for Fitzgerald, including CC1, M, and RCA listed above.

THE FECKLESS COLLECTION (refer to FECK18)
Clippings
HOME