Willie (Will) Dalton
March 8 1866 - November 20 1946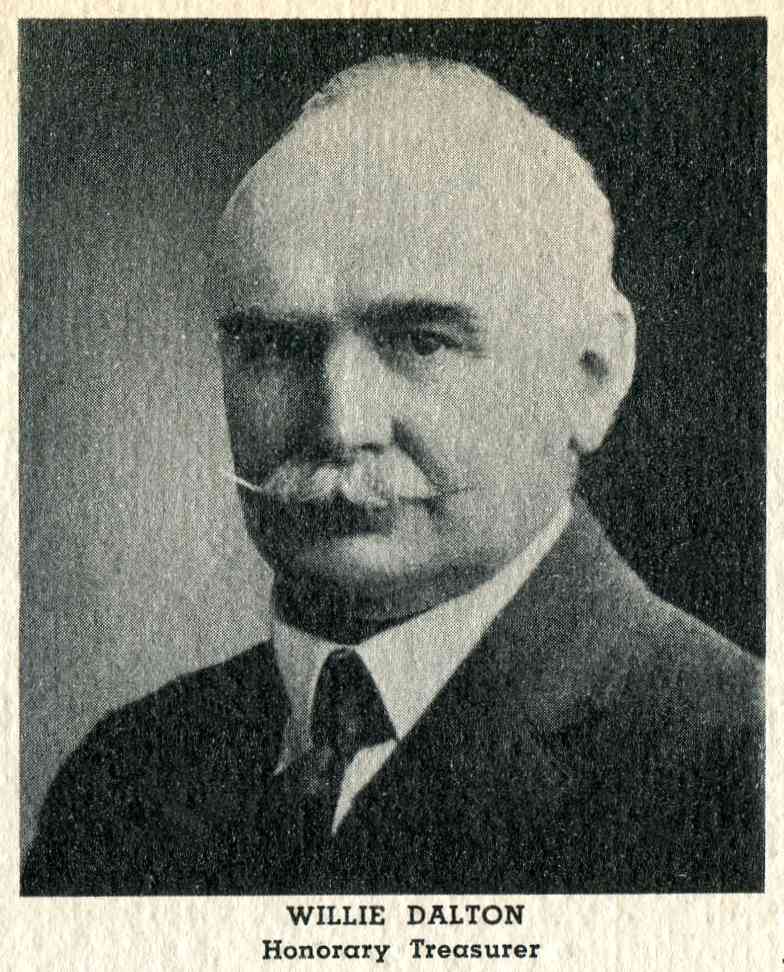 Art, Historical, and Scientific Association of Vancouver (Life Member)
Vancouver Art Gallery (Director)
Vancouver Exhibition (Art Committee)


Willie Dalton was born in Huddersfield, Yorkshire, England, in 1866, and educated in public schools there. He and his wife Annie Dalton (born Annie Charlotte Armitage) came to British Columbia in 1904. In 1911 he was Manager of Vancouver Warehouses, Ltd.; Secretary-Treasurer of the Mainland Transfer Company; and President of the Victorian Order of Nurses, according to his entry in Who's Who in Western Canada.

Not to be confused with William Dalton, Architect.

He was an artist, and a Director of the Vancouver Art Gallery. He was on the Art Committee of the Vancouver Exhibition in at least 1935-36.

In 1932 Dalton was Chair of the Judging Committee for the All Canadian Exhibition, the first "blockbuster" exhibition held at the new gallery. He wrote an introduction to the show in the exhibition catalogue.

Also, per card file at Vancouver Art Gallery Library:
Vancouver Exhibition: 1926

In 1938 he was listed in Canadian Who's Who. He died in Vancouver in 1946 at the age of 80. His wife had died in Vancouver in 1938 at the age of 72.



Exhibitions
SOLO EXHIBITIONS
GROUP EXHIBITIONS

References
WHO'S WHO IN WESTERN CANADA
1911; Edited by C.W. Parker
A Biographical Dictionary of Notable Living Men & Women of Western Canada
Published by Canadian Press Association Ltd., Vancouver office
Contains 3,000 biographical sketches in 390 pages, incl. 84 pages photo portraits
References include Willie Dalton and his wife

WHO'S WHO IN BRITISH COLUMBIA 1944-45-46
A Record of British Columbia Men and Women of Today
S. Maurice Carter Editor & Publisher
Copyright 1945, printed by Atlas Printers, Vancouver B.C.
312 pages, hardcover; index of names (14 pages), biographies (290 pages)
list of abbreviations (2 pages), advertising including the only portrait in the book
Includes listing for Willie Dalton

Canadian Who's Who Index 1898 - 1984
1986, Evelyn de R. McMann, University of Toronto Press, ISBN 0-8020-4633-9
"incorporating Canadian Men and Women of the Time"
Index to more than 33,000 Canadians who were in Who's Who.
Clippings
HOME