Mary Harris Filer
December 31 1920 - January 29 2016
groups

Mary Filer was born in Edmonton, Alberta. She had a solo exhibition at the Vancouver Art Gallery in 1950.

She died in Vancouver in 2016. She had been living in what had previously been the (original) Purdy's chocolate factory on Fairview Slopes, facing False Creek. It was a large, multi-storey concrete structure, with large areas of the building being used for constructing artworks. Filer was noted for her work with glass, and there were glass sculptures and artwork on display all over the house.

Filer and her husband had been friends with Arthur Lismer, and there were framed cartoons of the two of them by Lismer on the wall, and a large brush drawing by Lismer on the floor in a broken frame. She also had a collection of prints by Naoko Matsubara, among many other artworks.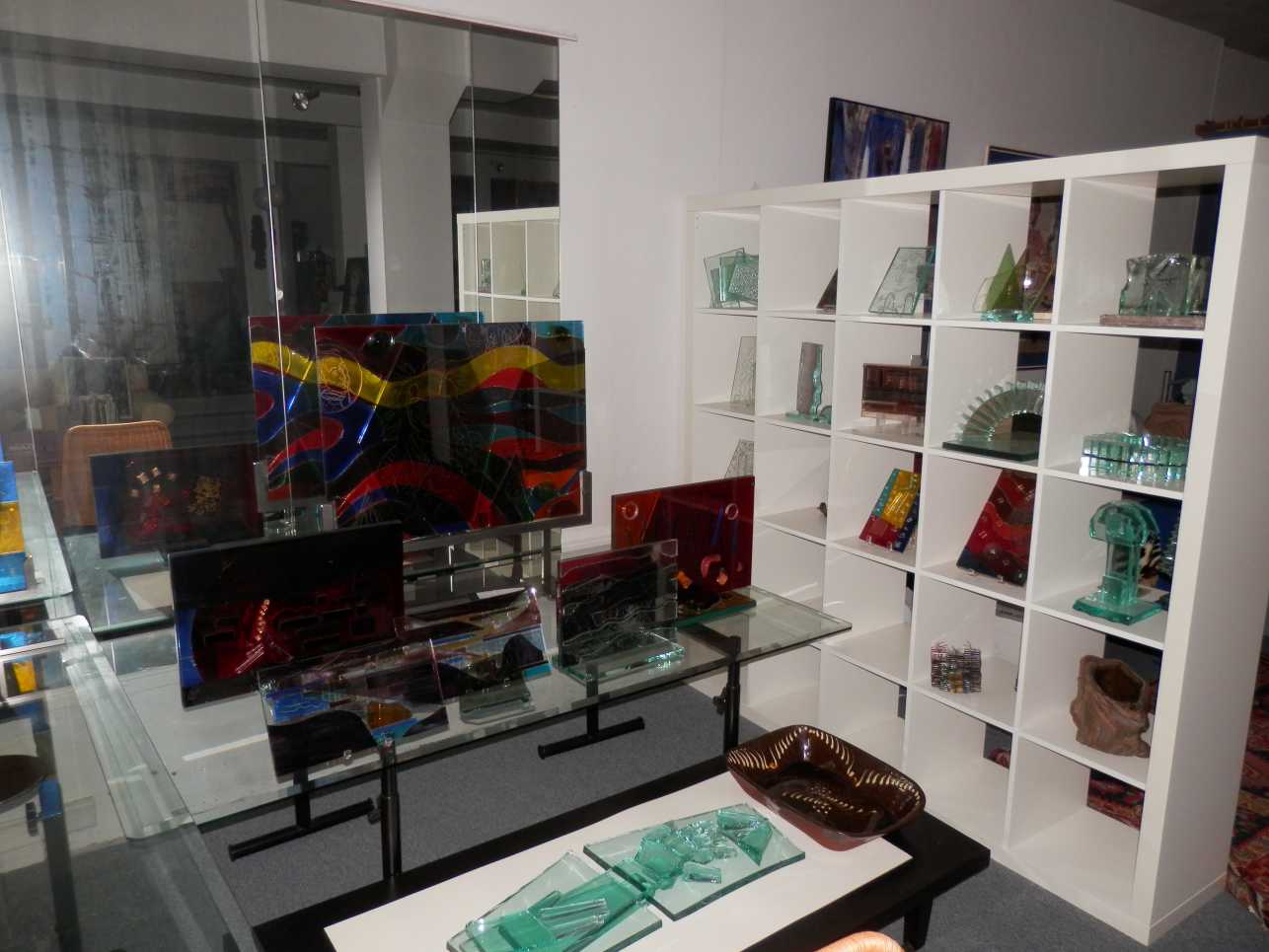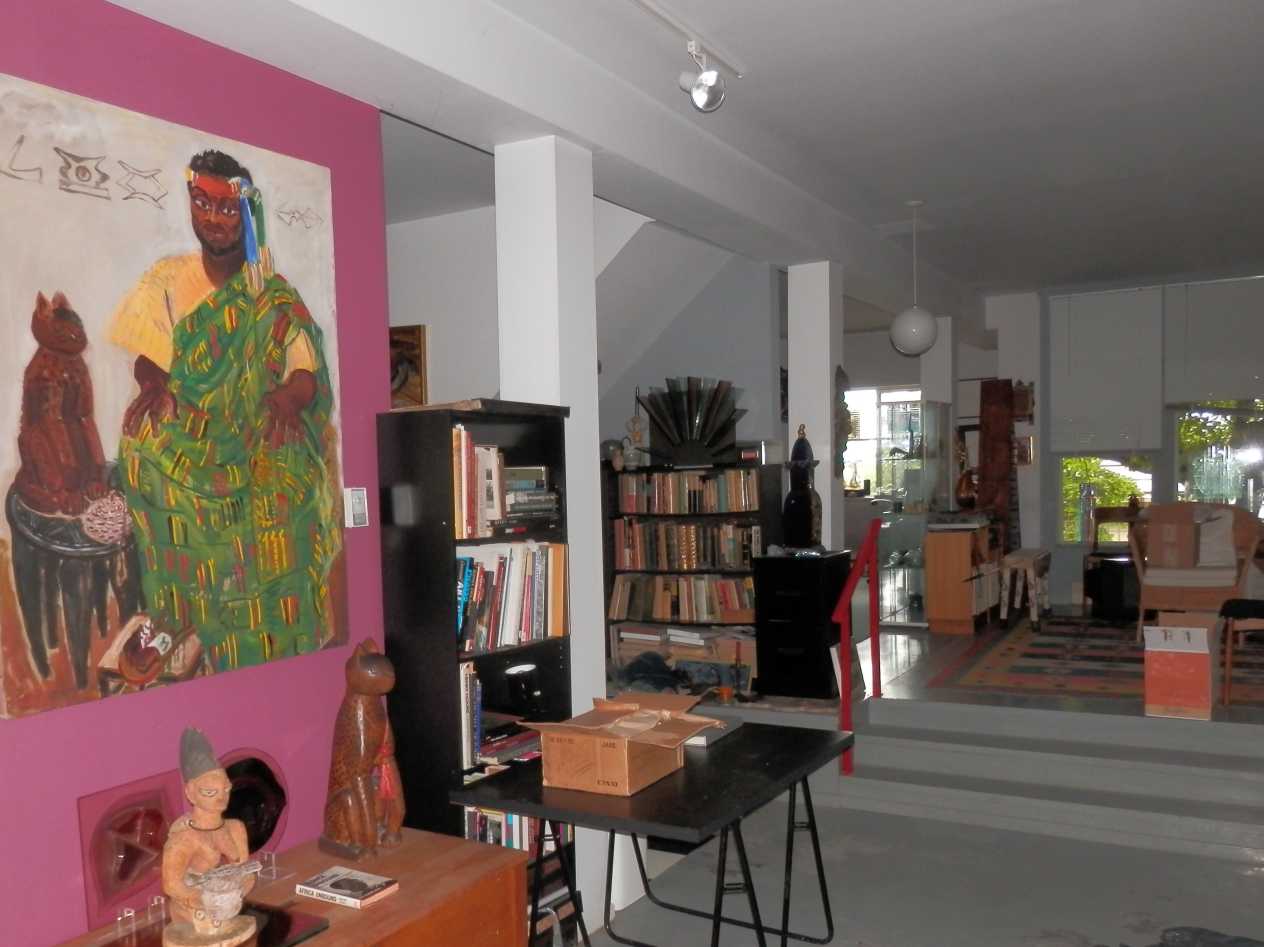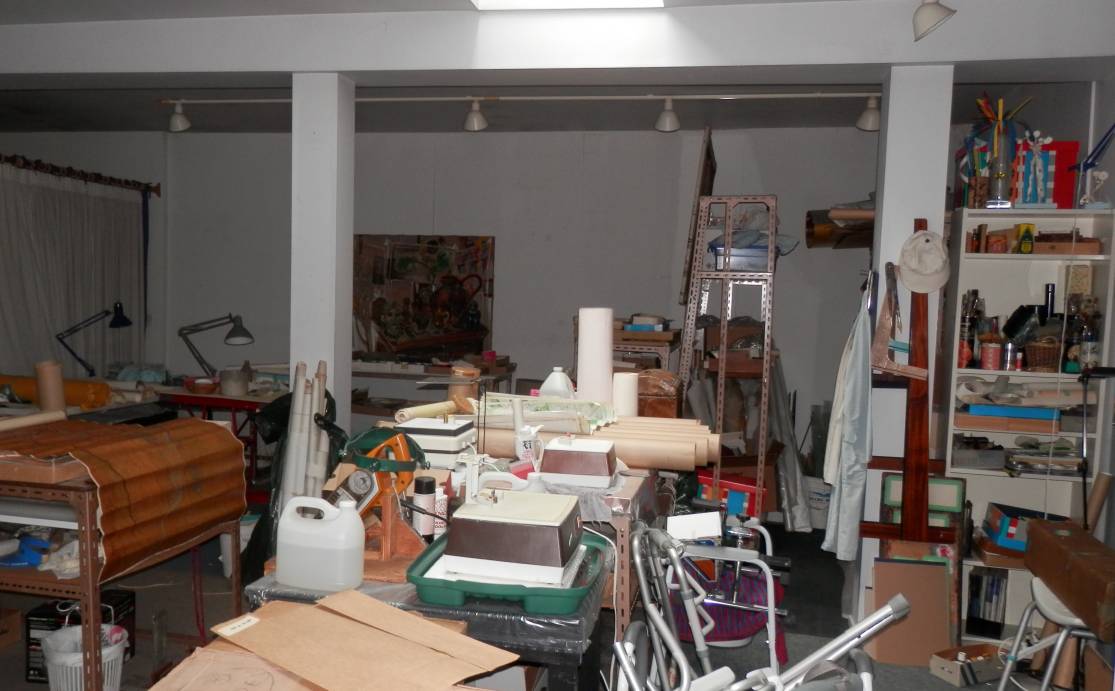 Interior views of the Filer residence Aug. 30 2013. Photography by Gary Sim.
EXHIBITIONS
SOLO EXHIBITIONS
GROUP EXHIBITIONS

References
B.C. ARTISTS' TRIBUTE TO COLIN GRAHAM (refer to AGGV74)

VISUAL ARTS BRITISH COLUMBIA residence Victoria (refer to VABC77)

ARTISTS IN CANADA 1982 - UNION LIST OF ARTISTS' FILES (refer to AIC82)

BRITISH COLUMBIA WOMEN ARTISTS 1885-1985 (refer to AGGV85)

URBANARIUM - LOST / UNBUILT VANCOUVER (refer to URB87)

MONTREAL MUSEUM OF FINE ARTS - SPRING EXHIBITIONS 1880 - 1970 (refer to MM88)

A DICTIONARY OF CANADIAN ARTISTS (refer to M)
Interesting biography on half a page, plus a number of references

BIOGRAPHICAL INDEX OF ARTISTS IN CANADA (refer to BIAC03)
4 references cited for Filer

PUBLIC ART IN VANCOUVER - ANGELS AMONG LIONS (refer to PAV09)

THE LIFE AND ART OF MARY FILER
Mother Tongue Publishing, Salt Spring Island BC
Introduction Robert Held (q.v.), text Christina Johnson-Dean
ISBN 978-1-896949-55-0 (142 pages, paperback)
Number 9 in The Unheralded Artists of BC series.
Illust. colour/b&w, selected exhibitions, index

A POCKET GUIDE TO THE UNHERALDED ARTISTS OF BC SERIES (refer to MTP20)
Clippings
HOME