Tomhu Huron Roberts
(incorrectly Tombu, Tomtu, Tomthu)
November 26 1859 - November 23 1938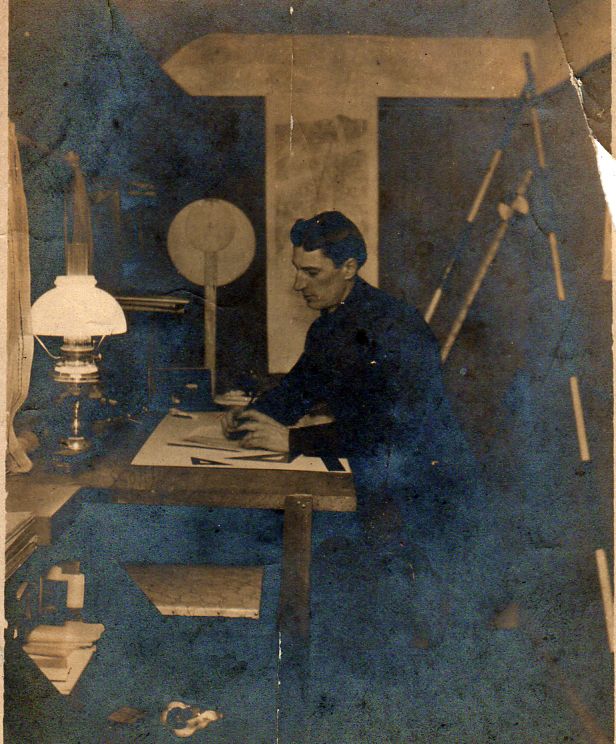 Roberts in his studio

Roberts was born in Collingwood, Ontario. His family moved to England in 1860, returning to Canada six years later. The family moved to Kingston, and then to Toronto where they took in a boarder - Otto Jacobi the noted painter. Roberts was taught art by Jacobi, and became proficient enough to start teaching art himself. One student of note was the young Timothy Eaton, the man who had founded Eaton's Department Stores. Roberts taught him for $1.00 a lesson (also doing sketches of Eaton while he was teaching him).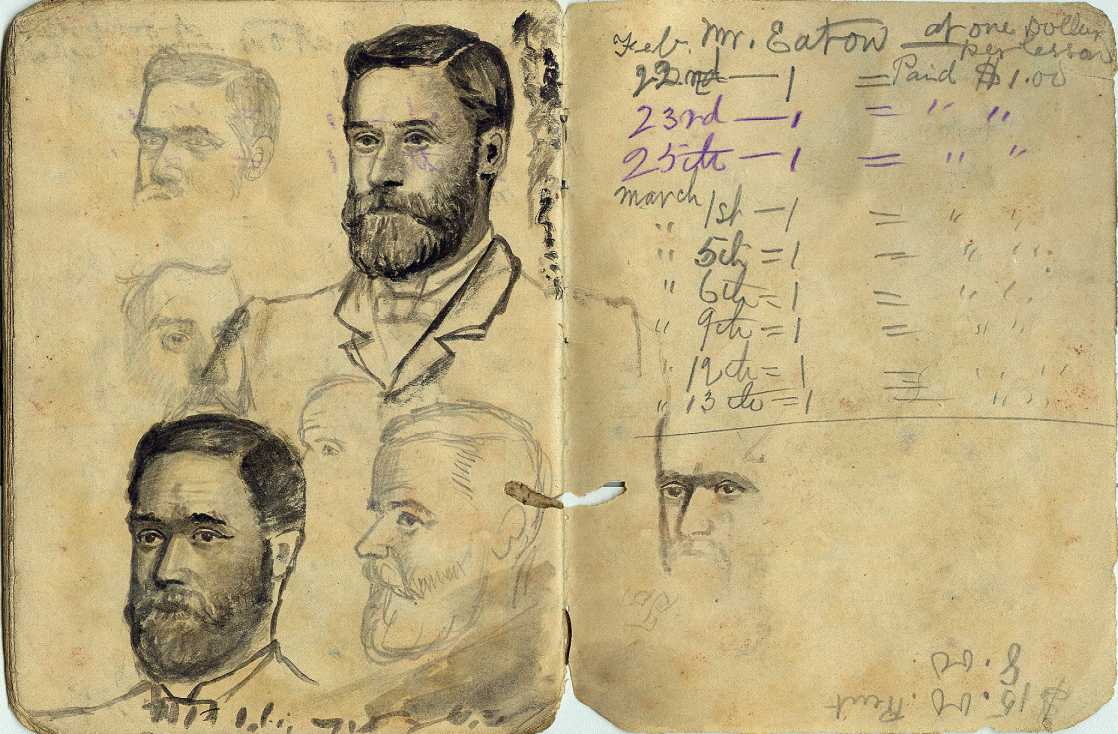 Sketches of Timothy Eaton, c1884, and photo of Timothy Eaton (Wiki Commons)

The Roberts family moved to Vancouver in 1885, where he painted small oil and watercolour landscapes of Vancouver's pioneer phase, and many portraits of its early settlers. They lived on Quebec Street at Broadway. Roberts is said to have exhibited his artwork at Theophilus Hardiman's Pioneer Art Gallery (see early art & framing stores of Vancouver).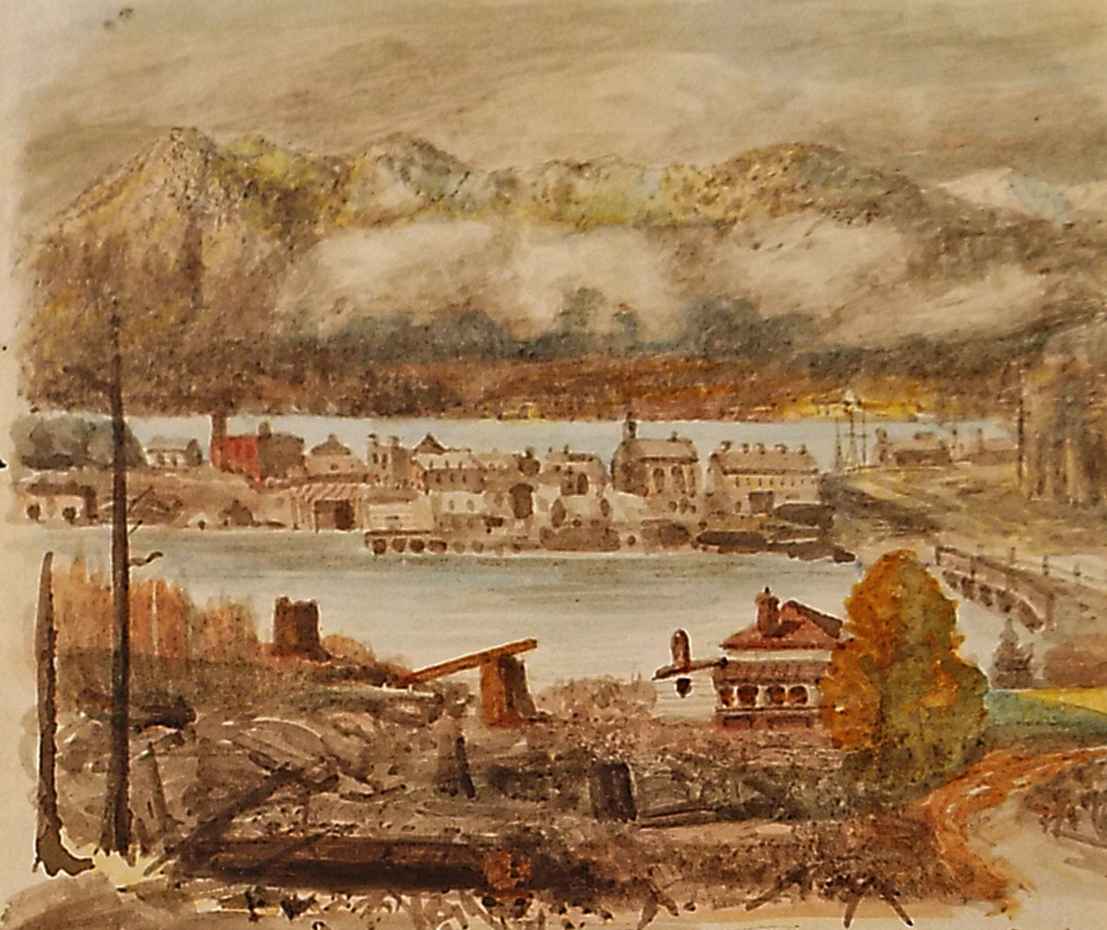 View from Roberts house looking north, Main St. bridge over False Creek on the right

The 1889 Hendersons directory listings for Vancouver added the category of ARTISTS for the first time, and Roberts was the only person listed. He and J.R.C. Rowley were the only two people in the alphabetical listings that year who gave their occupation as artist.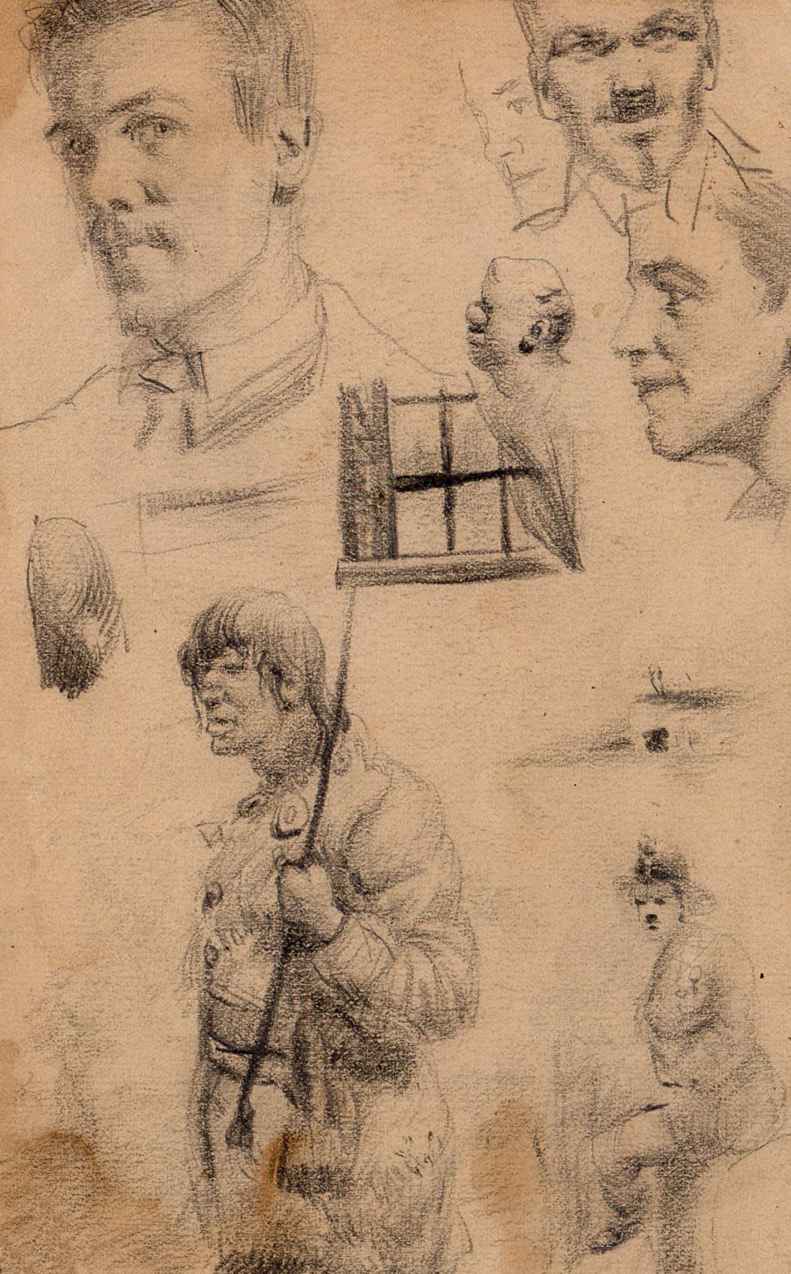 Sketches of Vancouver people

Roberts was the uncle of Charles Steele, the first "white" child born in the City of Vancouver in August 1886, to his sister Mississippi, and painted his portrait in oils. Steele later inherited a collection of Robert's paintings and sketchbooks, as well as journals written by Roberts and his father. Luckily this collection has been kept mostly together.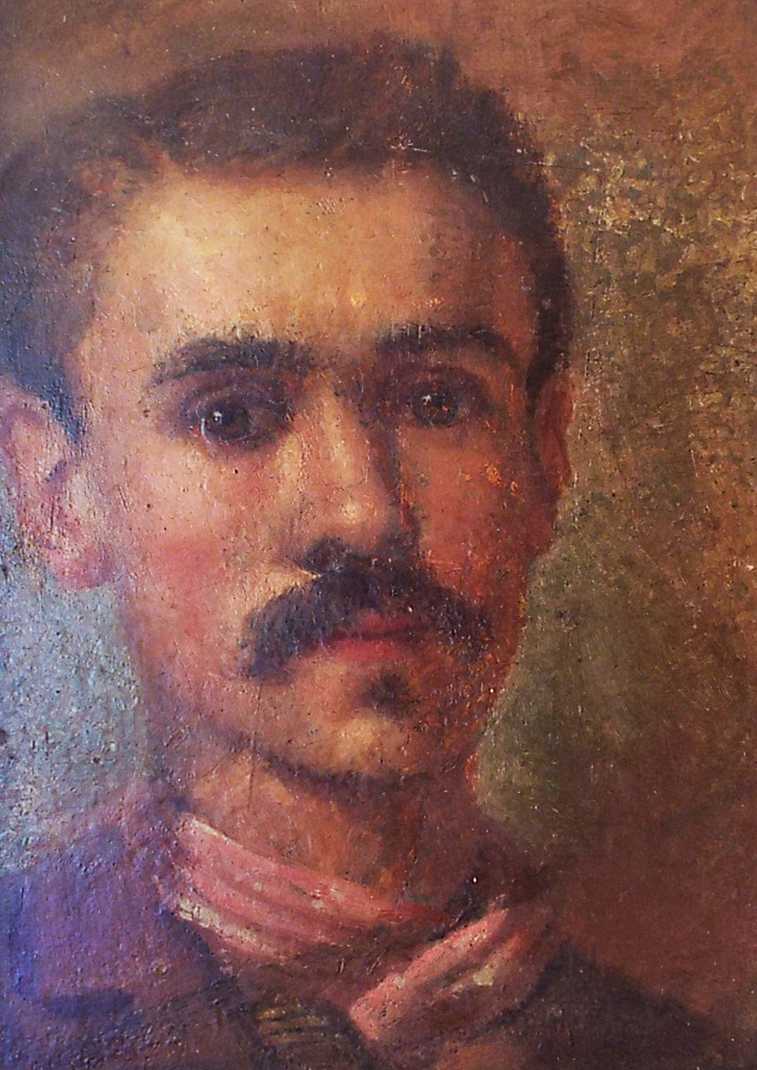 Portrait of Charles Steele

He had a solo exhibition of paintings at the Vancouver Art Gallery in 1933.

He died in Caulfeild, West Vancouver, in 1938 at the age of 79, according to B.C. Vital Statistics on-line, although they give his first name as Tombu, not Tomhu.
Exhibitions
SOLO EXHIBITIONS
| | | |
| --- | --- | --- |
| DATE | EXHIBITION | LOCATION |
| | | |
| 1933 Dec. 19 - 1934 Jan. 7 | Solo exhibition - Paintings | VAG |
GROUP EXHIBITIONS

References - MONOGRAPHS
Refer to BIBLIO.
References - GENERAL
THE FINE ARTS IN VANCOUVER, 1886 - 1930 (refer to THOM69)

EARLY PAINTERS AND ENGRAVERS IN CANADA (refer to H70)
Includes short reference to Roberts (incorrect name and birthplace).

FROM DESOLATION TO SPLENDOUR (refer to FDTS77)

ARTISTS OVERLAND (refer to BAG80)

ARTISTS IN CANADA 1982 - UNION LIST OF ARTISTS' FILES (refer to AIC82)

A DICTIONARY OF CANADIAN ARTISTS (refer to M)
Half page biography with lots of interesting information

ART BC, Masterworks From British Columbia by Ian M. Thom
2000, Douglas & McIntyre Ltd., ISBN 1-55054-808-5
232 pages illustrated in colour and b&w
Includes biography; full page colour illustration of artwork

BIOGRAPHICAL INDEX OF ARTISTS IN CANADA (refer to BIAC03)
3 references cited for Roberts.

VANCOUVER PUBLIC LIBRARY - B.C. ARTISTS FILES (refer to VPL)

CITY & PROVINCIAL DIRECTORIES death (refer to DIR)

B.C. VITAL STATISTICS ON-LINE death (refer to BCVS)

GREATER VANCOUVER ART GALLERIES 1954-2020 (refer to GVAG20)
2 references to Roberts

Email correspondence with Dale Bertrand, January 2017 (artwork and information about Roberts and Steele)
Clippings
"Paintings Take City Back To Early Days" newspaper not named, December 20 1933

"Roberts Pictures at Gallery" newspaper not named, January 4 1934

Obituary, Vancouver News-Herald, December 1 1938




HOME