Herbert S. Study
c1879 - August 26 1913
Little is known about artist Herbert S. Study. A bookplate by Study was published in OPPORTUNITIES magazine in 1910, titled "Marguerite Rose Study - Her Book" and he was listed in the 1911 Vancouver directory as an artist.

However, BC Vital Statistics death records show that he died in Vancouver in 1913 at the age of 34.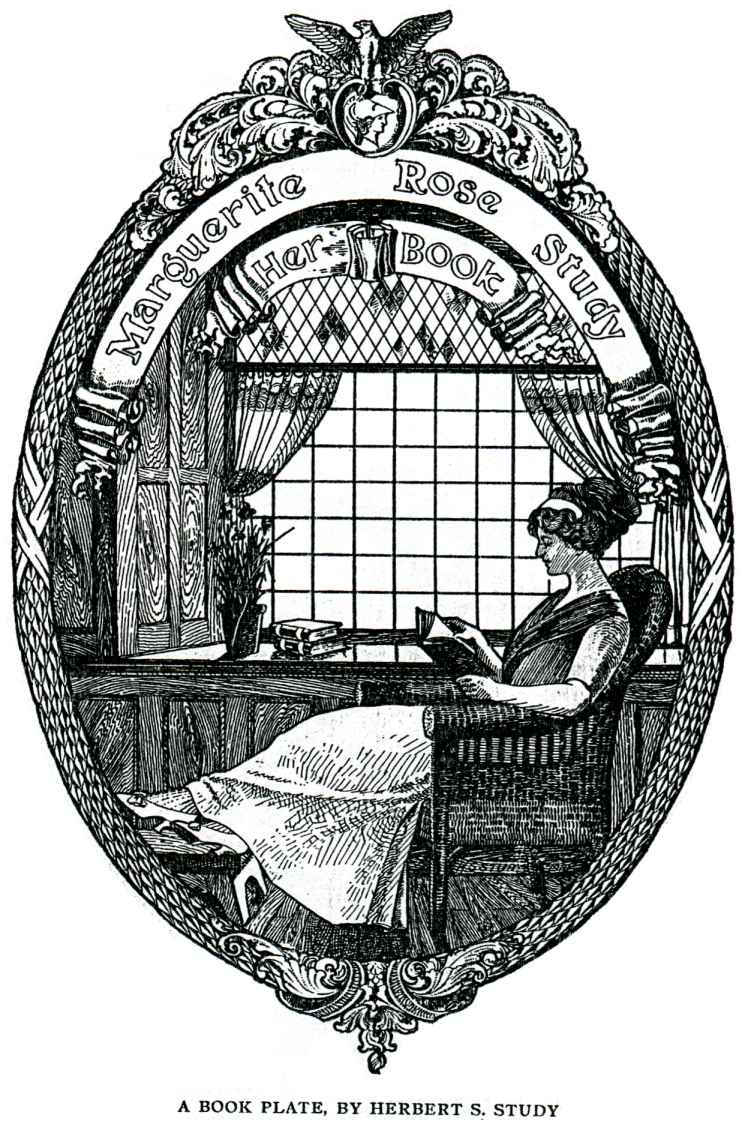 Bookplate published 1910, OPPORTUNITIES magazine
EXHIBITIONS
SOLO EXHIBITIONS
GROUP EXHIBITIONS

References
CITY & PROVINCIAL DIRECTORIES 1911 (refer to DIR)

B.C. VITAL STATISTICS ON-LINE death (refer to BCVS)

Not listed in Macdonald; McMann (Who's Who, BDAIC); Dict. of British Artists;
Harper; Vancouver Centennial Bibliography.
Clippings
HOME