Thomas Sutherland Main
October 16 1905 - December 8 1952

Main portrait


Thomas Main was born in Glasgow, Scotland. He came to BC around 1908, and moved to Cultus Lake c1933.

He was a student at the Provincial Normal School in the 1923-24 school year. He was living in South Vancouver. He served as the Art Director for the school's annual that year, and also provided a number of cartoons to the annual.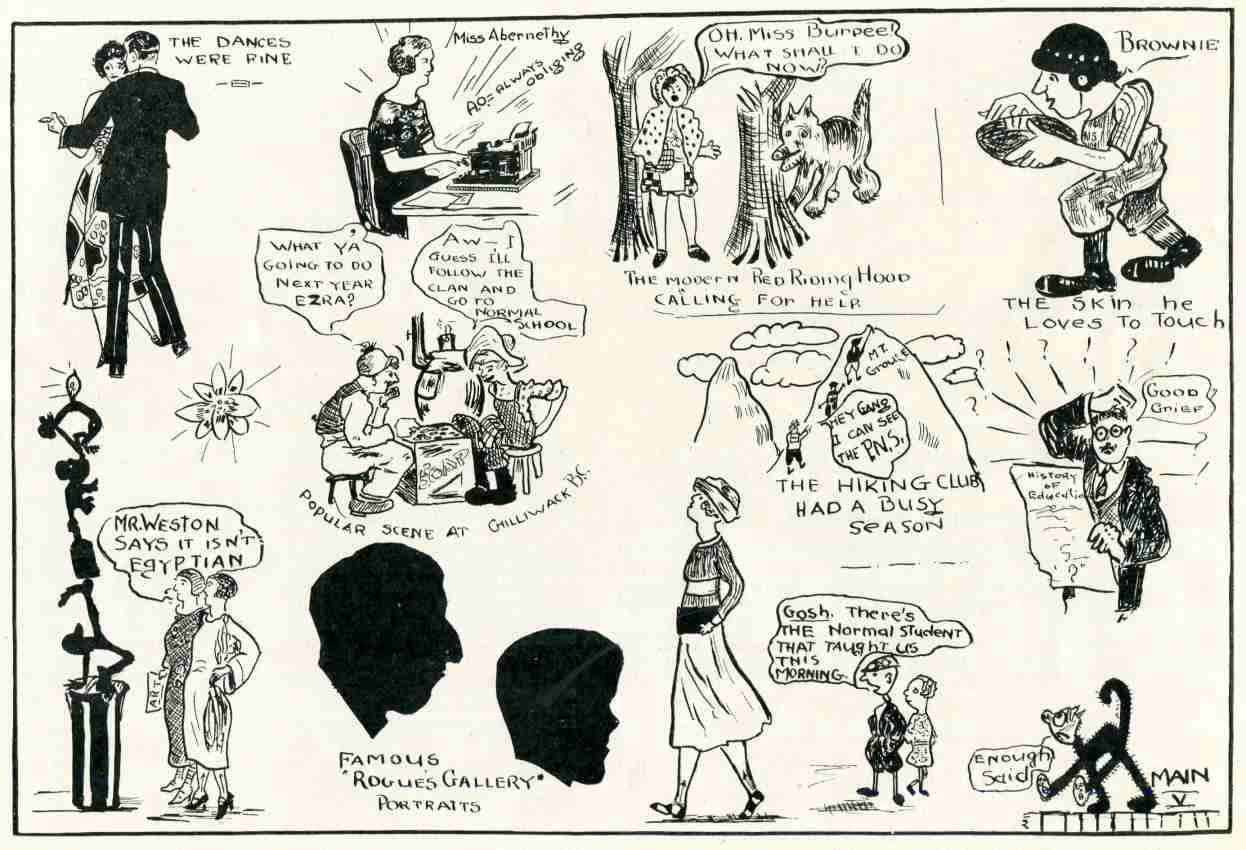 Main cartoon

Main married Dorothy Kathleen Davies in Chilliwack on April 4 1934. They were both noted on the marriage certificate as school teachers, and both were living in Chilliwack.

Main died at Cultus Lake in 1952 at the age of 47. His occupation was noted as "Teacher - Art" at which he had worked up until the day of his death.
EXHIBITIONS
SOLO EXHIBITIONS
GROUP EXHIBITIONS

References
B.C. VITAL STATISTICS ON-LINE marriage, death (refer to BCVS)

PROVINCIAL NORMAL SCHOOL ANNUAL 1923-24
Clippings
HOME